Welcome to your Versailles Fire Department.
The City of Versailles employs a progressive and innovative career Fire Department for the protection of our community, workforce and visitors. Versailles Fire is constantly training and working to achieve the highest level of skill and knowledge to better protect and serve you.
Versailles Fire is a combination Fire Department. In addition to 15 Career Officers and Firefighters, we maintain a roster of approximately 25 Volunteers to serve our community. Your Fire Department offers many services other than emergency response. We currently certify Child Safety Seat Technicians and are happy to assist in the proper installation of your child safety seat. We also offer a smoke detector program to assist you with the operation and check of your smoke detectors. Your Firefighters stand ready to assist you in any way possible to make our community safe from the dangers of fire or other emergencies.

On September 6th, 2022 the City of Versailles City Council approved Ordinance 2022-33: An Ordinance Repealing Section 92.04 of the Code of Ordinances and Regulating Open Burning Within the City. Please find attached below a copy of Ordinance 2022-33 and the permit required for open burning. Once completed, please send your open burn permit to Ariel O'Reel, Assistant City Clerk at aoreel@versaillesky.com.
You may contact your Firefighters at 859-873-5829 for non-emergency assistance any time prior to 8:00PM. For more information on your Versailles Fire Department or if you are interested in becoming part of our Volunteer Staff please email Fire Chief T.A. Rankin at trankin@versaillesky.com

Versailles Fire Chief
T.A. Rankin
(859) 873-5829
trankin@versaillesky.com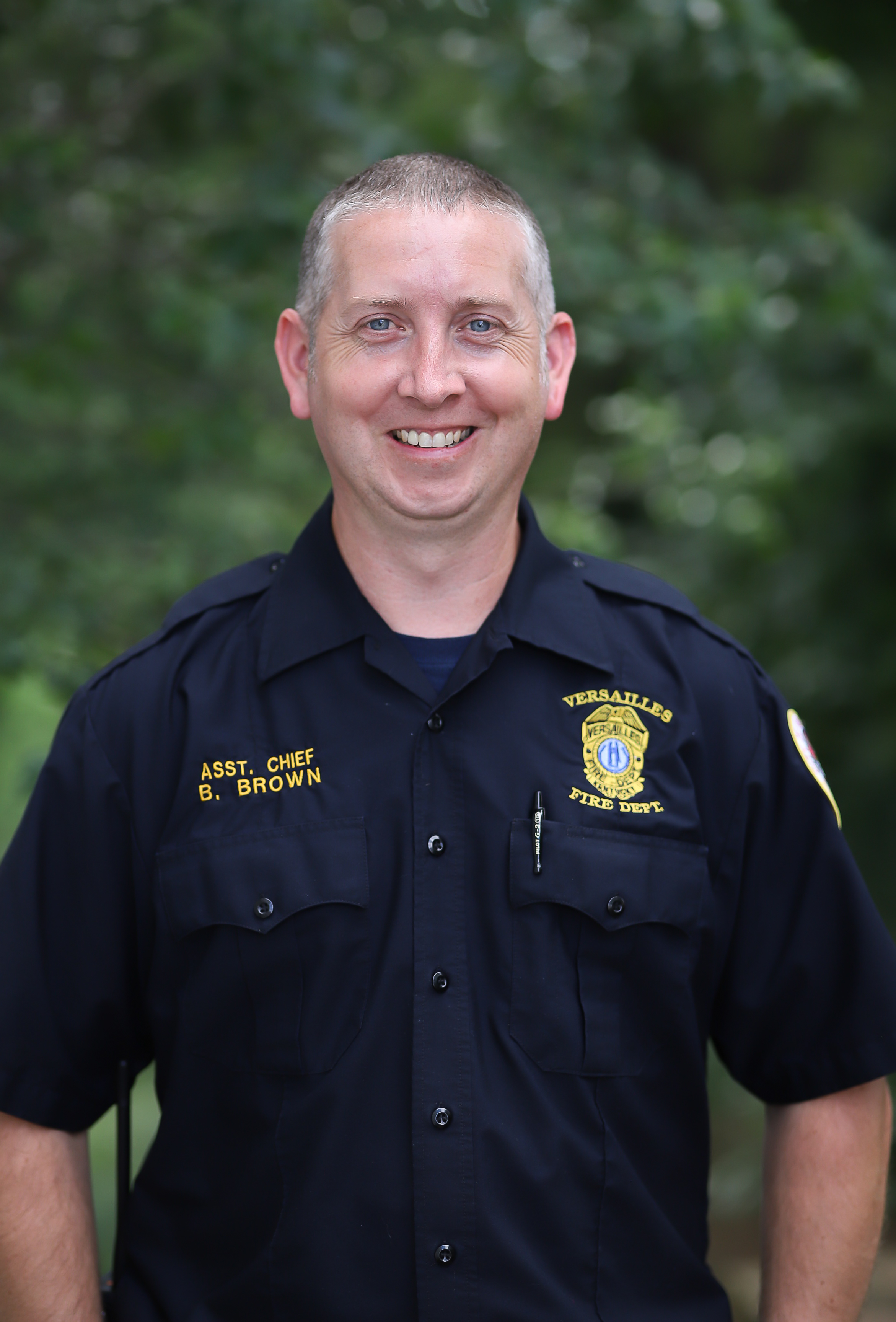 Assistant Fire Chief
Brandon Brown
(859) 873-5829
bbrown@versaillesky.com

Versailles Fire Headquarters
Firehouse 1
131 South Locust Street
Versailles, Kentucky 40383

(859) 873-5829 (Office)
(859) 879-8409 (Fax)
Firehouse 2
100 Big Sink Pike
Versailles, Kentucky 40383
(859) 873-1199 (Office)
(859) 879-1079 (Fax)
Versailles Fire Training Center
1415 Huntertown Road
Versailles, Kentucky 40383